Mister Meredith was trained at Birmingham University in Music, Drama and Dance and worked in all three fields before combining them in the marvelous smorgasbord of cabaret, when he began talking about himself in the third person.
In London you can mostly find him at Proud Cabaret as one of their resident comperes or The Coach and Horses hosting his regular pub singalong (now in its 8th year!), however he still finds time to travel to other cities either as an act or compere and is equally at home in large theatres and intimate nightclubs. See the EVENTS page for details of where and when.
His last two solo shows, Christmas Crack about, well, guess, and Knees-Up Round the Organ which celebrated the world of singalong, each received 5 star reviews and you can read some of them here.
He continues to programme cabaret and magic for the Free Fringe in Edinburgh and is returning in 2015 with his new show Thrill-Seeking Pianist WLTM Like-Minded Audience for NSA Fund & Good Times.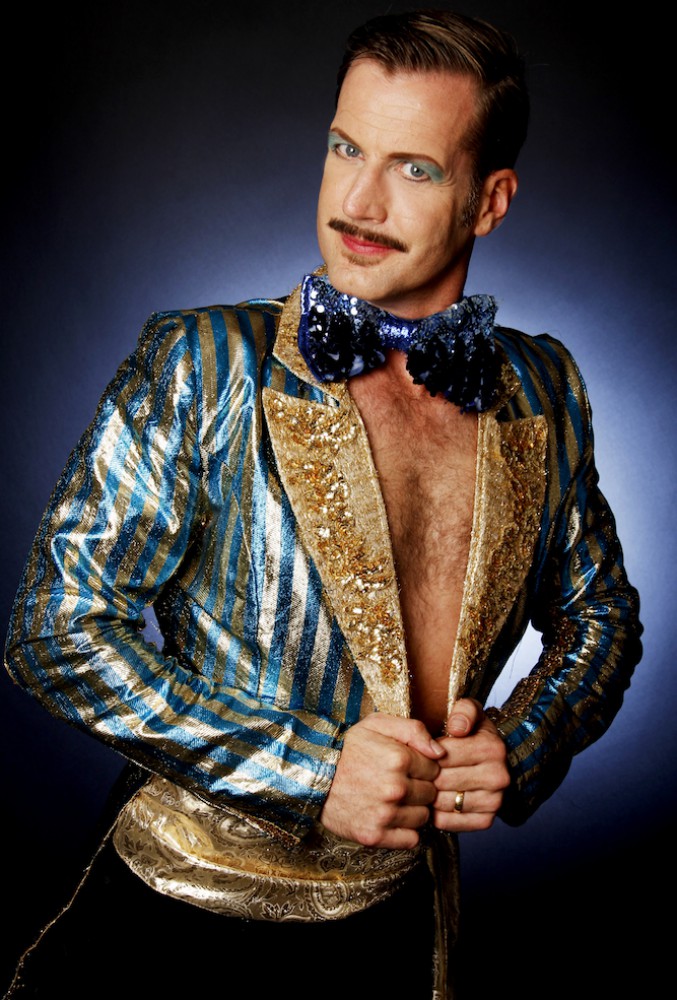 Eat Yourself Thin
Eat Yourself Thin
How To Write A Pop Ballad
Anything Goes
Enchanted Burlesque 2013
The Pirate Song
The Pirate Song
Sweet Transvestite
Sweet Transvestite