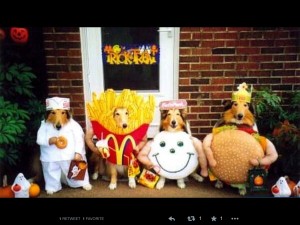 This old chestynut has bobbed up again with the announcement of the line-up for the next London Festival of Cabaret. Once again, it appears to be following that tired old Manhattan cliché of getting semi-famous names to perform Broadway songs with a bit of chat in between. To some people, this is cabaret, pure and simple and they would argue that anything else is variety, circus, burlesque, stand-up, in fact anything but Sacred Cabaret.
Semantics? I don't know, it seems more like a battle for the word. You only need to look at the difference in atmosphere between boisterous venues like The Hippodrome, Cafe de Paris and Proud, compared to the more sedate St James, Soho Theatre and rather inaptly named Crazy Coqs. They clearly aim for different audiences and it suits them to distinguish themselves from each other, as any marketing doodah will tell you: it's all about managing expectations when it comes to pulling crowds. But these two sides both want to manage them with the same word and claim cabaret as their own.
Now you might point to music for a lead on this and say that word also covers a variety of styles. But if you were told there was going to be a London Music Festival (perhaps similar to the Parisian Fête de la Musique), you might expect it at least to open invitations for participation, encourage street events, show people the breadth and value of music.
Sadly, this supposed London Festival of Cabaret does no such thing. There is no joy in the art here, nor willingness to reach out to those who think of cabaret purely as cruise ship entertainment (for which I have high regard by the way, but then I have high regard for Mozart, and music is much more than Classicism). No, this "festival" merely comes across as cynical self-promotion for a select few venues and a clear grab for the definition of the C word.
London and Cabaret deserve more. Arguably it gets more. When it comes to the "anything goes" approach we have more venues, more punters per week, more artists. Anthropologically speaking, we should win in the end. Whether we'll win the right to be called cabaret is another matter.